Bud's Obituary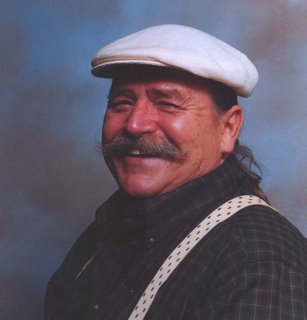 March 22, 1940 - October 21, 2007
Ernest "Buddy" Vern
Baltzell
passed on October 21, 2007. Son to Ernest Bryan Baltzell and Gladys (Mong) Baltzell.
Born in Lincoln, Nebraska - raised in Los Angeles, California and settled in West
Covina
, California where he departed peacefully.
Graduate of Hollywood High in 1957. Served in the Army's 101 Airborne. Hobbies included skiing, fishing trips, bungee jumping in New Zealand, and hosting the famous West
Covina
Labor Day Party.
Bud worked as a lithographer for over 30 years.
Buddy represented our nation's
Veterans for Peace
, Live Better Work Union, and as Grandaddy, Bud brought truth in humor, a big smile and lots of love for the next generation.
Survived by three wonderful sisters, a son, Robert
Renfro
, a daughter, Michelle
Swetkovich
, and five grandchildren.
Ernest's celebration of life will be held on November 18
th
, at the Burbank Holiday Inn Crystal View Lounge, 150 E
Angeleno
Ave, Burbank, CA 91502.
Condolences can be added at www.BudBaltzell.com